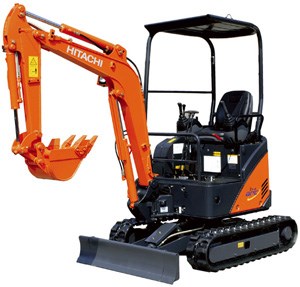 2.0 ton Mini Excavator
(zero tail swing) for hire
The Hitachi ZX17U-2 mini excavator has a Yanmar 3TNV70 three-cylinder, water-cooled diesel engine producing 14.8 net horsepower (HP). It has an operating weight of 4,078.6 pounds (1,850 kg). It comes standard with a two-speed travel system, neutral engine start feature, blade, and a ROPS three-pillars canopy. With extending tracks for stability (980mm closed & 1280mm open).
The ZX17U-2 has a track gauge of 40.8 inches (105-cm) and 9.1-in (23-cm) rubber shoes. Its hydraulic system has delivers fluid at a rate of 10.1 gallons (38.4 L) per minute at a system pressure of 2,987.8 lbs per square inch (PSI) (20,600 kPa).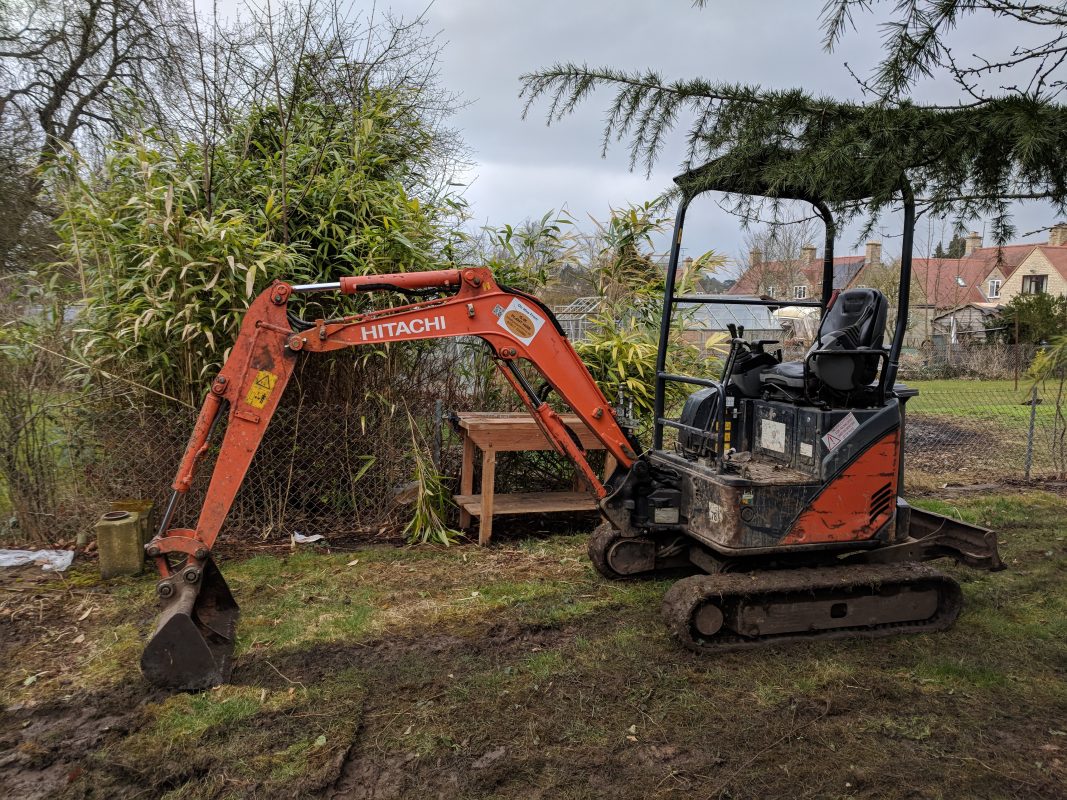 1.6ton Mini Excavator
The Bobcat 322 Mini Excavator has an engine that produces 15.7 horsepower and has an operating weight of 1.6tons. It also has the benefit of extendable tracks for extra stability when operating.
The Bobcat 322 Mini Excavator has a front dozer blade and bucket attachment.
Click on the link below to watch a video